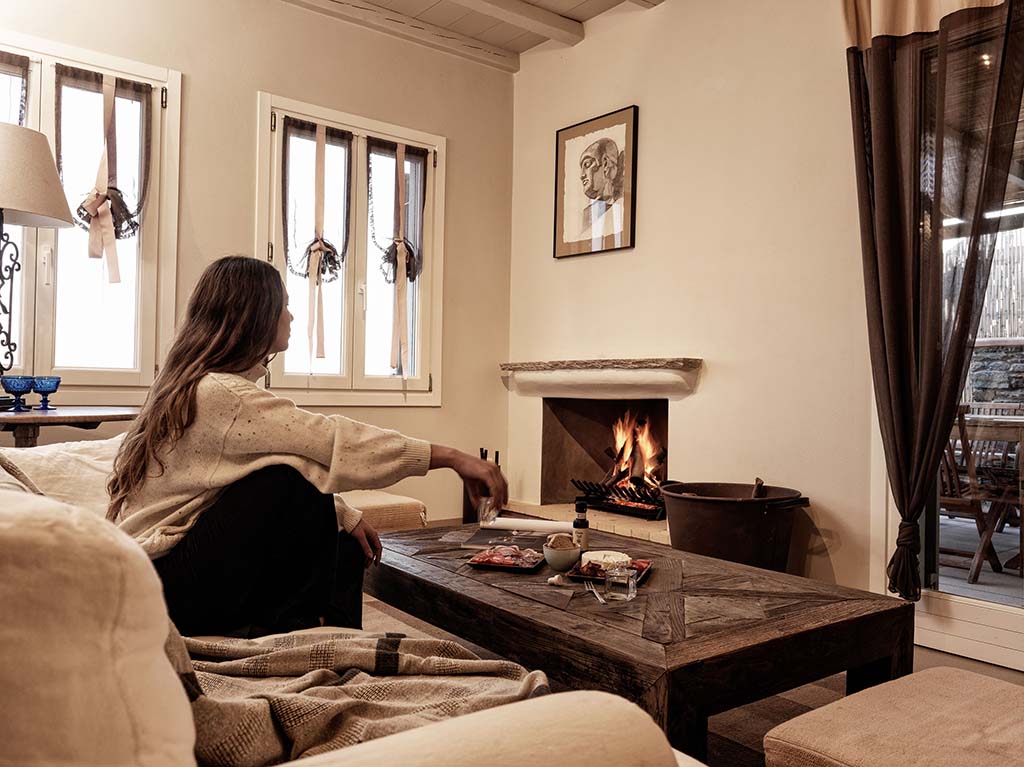 Rent your villa and work remotely in an idyllic and safe environment on the beautiful island of Tinos in Greece.
During this challenging period of time, we understand your need for safety and quality of life, at the same time with your greater effort to meet your professional obligations that have become more demanding than ever. Hence, we are glad to offer you special rates for monthly stay during the off-season in the stylish sea view villas of Diles & Rinies estate on Tinos Island.
Featuring two to four bedrooms with en-suite facilities, a living/dining room with fireplace, a kitchen with all accessories and kitchenware, cooker with oven, refrigerator, dishwasher, coffeemakers, laundry, storage room, heating, quality bed linen, verandas and gardens, in Mediterranean/vintage decoration style, the luxury villas of Diles & Rinies are fully equipped to offer you a "feel at home" sense. Experience peaceful island life, rich countryside and nature at its most and get inspired on an island with promising beauty, long tradition in culture and fine cuisine.

Ask yourself if it's time to adopt a more optimistic attitude towards all this COVID-19 situation, benefit from current trends, such as working from home and become more efficient both in your professional and personal life.
We offer you a home away from home. Escape now from the walls of your office and send us your request at reservations@tinosvillas.com  
All you need is to bring with you your laptop!
Diles & Rinies Luxury Hotel Villas