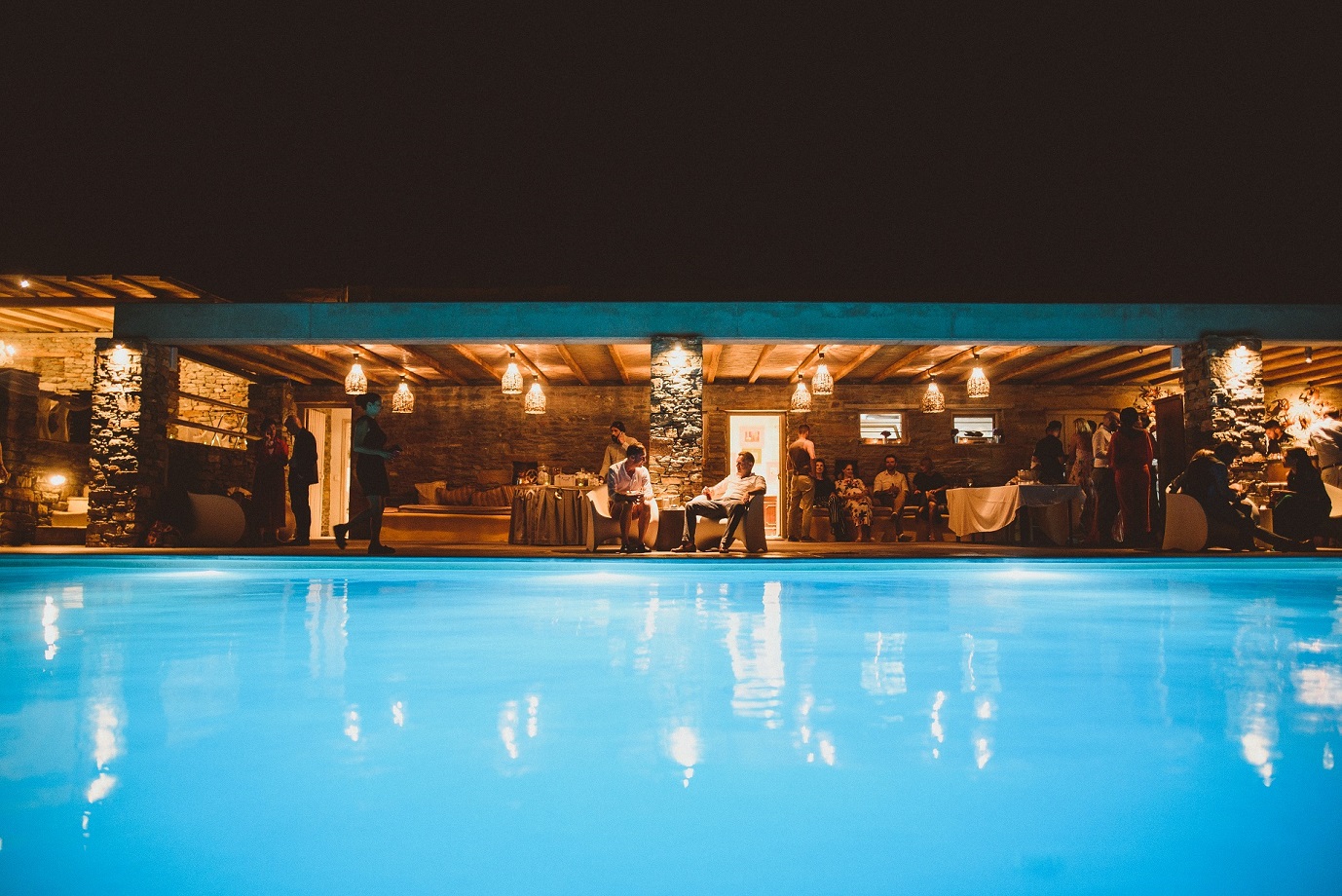 Diles & Rinies offers a small luxury retreat for special moments!
Renting a resort in an idyllic location to host either your gatherings, or a memorable wedding, family reunion or an exciting private party, has many benefits. In a boutique villas estate like Diles & Rinies on Tinos Island, guests enjoy self-isolation in the luxury private villas and same facilities as their  own home, while at the same time they benefit from hotel services like concierge, housekeeping, restaurant bar and maintenance and may socialise with other guests of the same group in the common areas of this atmospheric resort. Exclusive rental is one more benefit that covers the accommodation needs of a larger group allowing all people stay together, something that adds on freedom, intimacy and fun. 
Accommodating up to 60 persons in its private villas, Diles & Rinies Luxury Hotel Villas offers you a luxurious retreat to build unique memories and live unforgettable moments with your loved ones. Guests enjoy free Wi-Fi, private parking areas, concierge, housekeeping, villa maintenance and various activities, while the estate features a cuisine restaurant, a bar, 4 outdoor swimming pools and an outdoor wellness kiosk. Since 2012 we have being hosting several private events like weddings, family reunions and private parties in our resort. Through our personalised service we offer you greater flexibility in planning your days and designing your meals for your group, so that we offer you a tailor-made experience that you and your guests will never forget! 

Diles & Rinies Luxury Hotel Villas